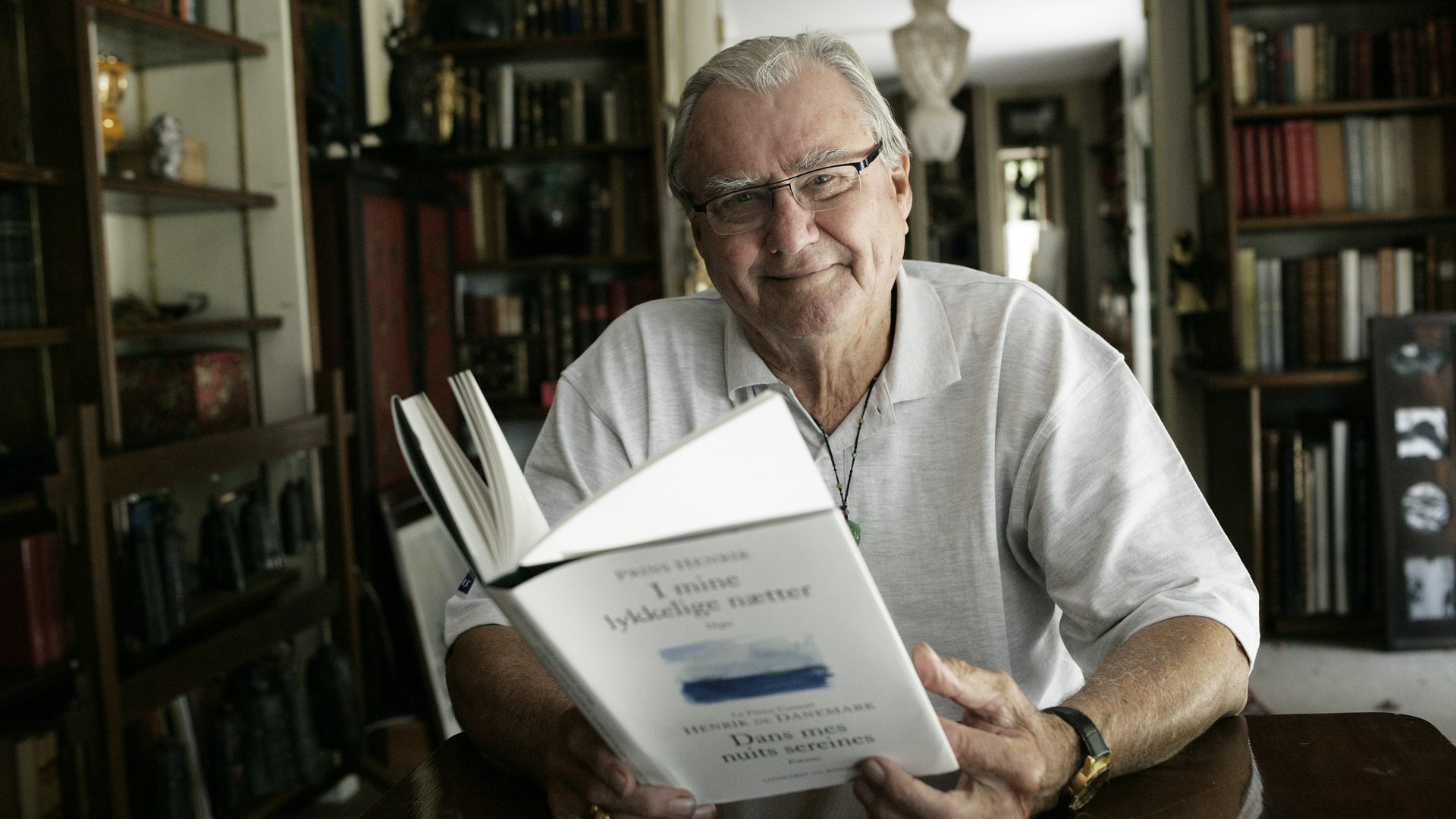 Når skæbnen forpligter
Documentaries
NÅR SKÆBNEN FORPLIGTER
I to ærlige programmer rejser vi med Prins Henrik til de steder, der har formet hans liv. Vi hører om, hvordan det var at vokse op i Vietnam, hvordan han mødte sin hustru, og om de udfordringer, oplevelser, muligheder og tab som fulgte med at blive gift med Danmarks kommende regent.
Prins Henriks nærmeste familie, venner og bekendte fortæller om ham som far, ægtemand og skolekammerat. De fortæller om den personlighed, der både har vakt undren og til tider forargelse hos danskerne, men som også er blevet anerkendt for sit store arbejde inden for dansk erhvervsliv, sit organisatoriske arbejde, vinproduktion, kunst og digtning.
I programmerne møder vi også Dronning Margrethe, Kronprins Frederik, Prins Joachim samt de fire børnebørn Prins Christian, Prinsesse Isabella, Prins Nikolaj og Prins Felix.
...
WHEN DESTINY OBLIGES - A FILM ABOUT H.R.H THE PRINCE CONSORT
In this two-piece series we accompany The Danish Prince Consort Henrik, as he visits the places that has shaped his life; we hear about his childhood in Vietnam, how he met his wife and about the challenges, experiences, possibilities and loses that came from marrying the Danish regent-to-be.
Prince Consort Henrik's closest family, friends and acquaintances engage us in tales about him as a father, husband and a fellow student. They tell us about the character, that has made the people of Denmark both curious and some times offended, but who is also a person that has been recognized for his great work in the Danish business industry, his organizational work, wine production, art and poetry.
In the series we also meet Queen Margrethe, Crown Prince Frederik, Prince Joachim as well as the four grand children Prince Christian, Princess Isabella, Prince Nikolaj and Prince Felix.
YEAR: 2014
CAST: H.R.H. Prince Consort Henrik, H.M. Queen Margrethe, H.R.H. Crown Prince Frederik, H.R.H. Prince Joachim
PRODUCER: Jacob Jørgensen
DIRECTOR: Jacob Jørgensen & Henrik Lundø
DURATION: 48:20 min
LANGUAGE: Danish