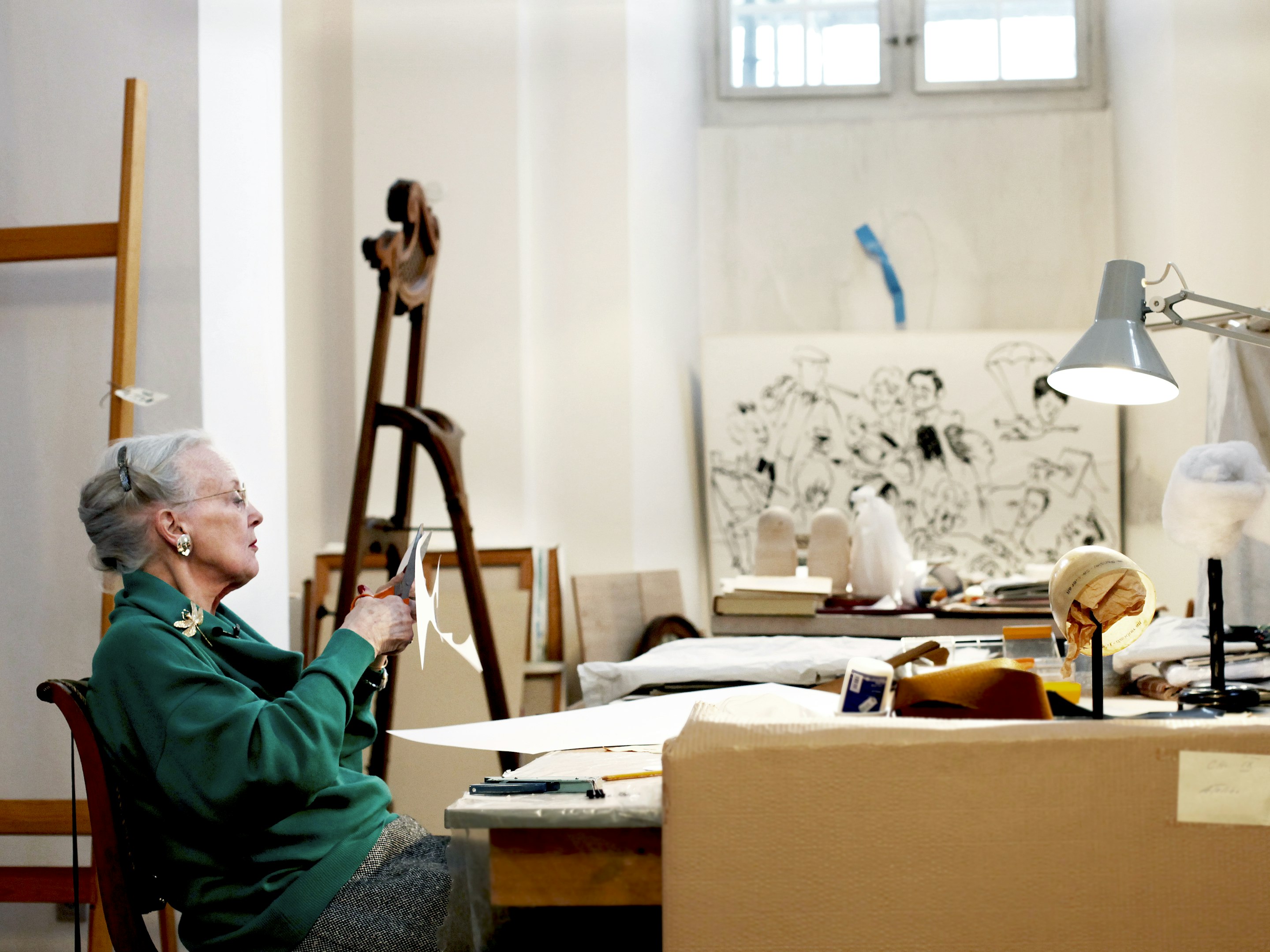 Dronningen og kunsten
Documentaries
DRONNINGEN OG KUNSTEN
Ved siden af sit hverv som Danmarks regent har Dronning Margrethe II af Danmark en anden titel. Hun er kunstner. Ikke blot til husbehov, men udøvende, udstillet kunstner. Udstillet er Dronningen dog i mere end én forstand. For når man er Danmarks dronning, vil ikke kun kunstinteresserede have en mening om ens gebet. Hele Danmark forholder sig til den kunst, der er skabt af deres Dronning.
I denne dokumentarfilm følger vi dronningen i hendes arbejde med sin kunst i dens mange former og udtryksmåder. Vi undersøger, hvad det er for en kreativ energi, der hober sig op i vores Dronning. Hvor den stammer fra, hvor den får udløb - og hvordan en kunstner, fanget i en Dronnings krop, formår at udtrykke sig på nogle meget specielle vilkår.
...
THE QUEEN AND THE ARTS
Alongside of her functioning as the regent of Denmark, Queen Margrethe II has another title. She is an artist. Not just for household use but an executing and exhibited artist. However The Queen is exhibited in more than one way, because when you are the Queen of Denmark, it is not just fellow artists who will have an opinion about your work. All of Denmark will respond to the art created by their queen.
In this documentary we get to follow The Queen as she is creating her artworks in its various forms and modes. We investigate what kind of creative energy is found in our Queen; where it is originated, how it gets its outlet and in particular, how an artist, trapped in the body of a queen, succeeds in expressing it self on some every special conditions.
YEAR: 2015
CAST: H.M. Queen Margrethe, H.R.H. Prince Consort Henrik
PRODUCER :Jacob Jørgensen
DURATION: 57:53
LANGUAGE: Danish